See It Work In Just 90 Days.
Monthly Marketing.
Made Simple.
"Very smart marketing for small/medium businesses."
— Rance Crain, founding Editor-in-Chief
MAGAZINE
Promos Every Month, For the Cost of a Ham Sandwich.
Our most popular marketing plan, and easiest to follow.
Marketing is not about starting big and loud. It's just about starting.
It's not a sprint. It's a marathon. It's the long game that matters.
Our BLITZ Marketing plan is all about your long game.
"After the branding and the website, comes the marketing."
— Said someone that knows of what they speak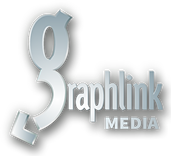 Located in
Midtown Manhattan
and on Long Island

Take the First Step: Say Hello Now
"You've hit this project out of the
ballpark. Again. Thanks!"
— Steve Harford, CEO AEC REPRO, NY
"Lance Evans knows how to make
great looking images."
— John Knoll, Creator Photoshop, Director ILM, OSCAR Winner
"...accomplished handling of light makes
[their] photography very successful."
— Phyllis Braff, THE NEW YORK TIMES Arts Section
"Love it!!! Thanks! Looks awesome!"
(referencing projects for Sony Pictures)
— Rob Hersey, Creative Director McCANN ADVERTISING
"They really know their stuff...and the
work is always right on target."
— Mykle Freedman, VP/Director, Bates Advertising
"Had I known you were here,
I'd have done this years ago."
— Ramsey, BAGELWORKS, 40-year old deli, Manhattan
"You've totally jump-started
my business marketing!"
— Pat Doherty, TONE & MUSCLE FITNESS
"You're always my first call!
You've never once let us down."
— Lauren Scottow, CREATIVE CIRCLE AGENCY
"Who? Oh, yeah, I like them.
Let's hire them again sometime."
— Jerry Della Femina, AD LEGEND/"MAD MEN"
Our clients seem to love our work.
What can we do to get you to love us this much?
646-941-1111
graphlinkMedia@gmail.com