For over 25 years, Lance Evans and Graphlink have been deeply involved with an impressive range of educational initiatives.
MediaBook Press : Our Publishing Division
Graphlink has been involved in educational publishing for many years. We have developed various imprints, as you will see below. MediaBook Press has been our consolidation of the various efforts under one name. In addition to the awards we have won in the past, we now have awards from Amazon, who named our book "Outrunning Cancer" by Lance Evans, as their Top #1 New Release in Category.
Our other release this year, produced with Broadway and Lincoln Center composer Michael Valenti, breaks new grounds with multimedia Kindle books for kids. Visit us at www.MediaBookPress.com to view new projects slated for release.
Live Education Seminars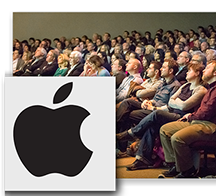 Lance produced and hosted two years of educational seminars for Apple Computer, held in their Apple Marketing Center, in midtown Manhattan. These were standing room only events for up to 300 attendees, and featured the top industry speakers in the graphic arts.
Lance also created seminars for various advertising agencies, including J. Walter Thompson, Bates Advertising, Jerry Della Femina, and held computer graphics lectures at Tekserve in Chelsea. He has recently given Small-Medium Business (SMB) Marketing seminars for the Manhattan Chamber of Commerce (see video below).
Educational Software for NY Department of Ed

Graphlink created an educational software package called "My Coloring Thing" which ran on Mac and Windows computers. It targeted 3-10 year old children, engaging them with coloring tools, music by Broadway/Classical composer Michael Valenti, and with educational dialog by top performers.
This software was purchased by the New York Department of Education and rolled out to students on their jumbo "Smart Screens". Many private childcare institutions adopted its use, as well as many individual sales.
MEDIABOOK Publishing: Award Winning Educational
In 2000, Graphlink began to develop a custom multimedia platform called the "MediaBook". This platform predated the eBook and similar delivery systems, and it also offered far more powerful multimedia. So impressed were the editors at "Electronic Publishing Magazine" that they named us to their TOP 20 PUBLISHERS AWARD LIST.
Graphlink went on to produce a wide range of multimedia communication products using the MediaBook technology for clients that included AMERICAN EXPRESS, both MERCK and SEPRACOR PHARMACEUTICAL companies, and others.
We then launched our own publishing company, 3DNY Publishing, which used MediaBook to bring a line of interactive edu DVDs to market. Our publishing partners included both Apple Computer and Future Publishing in the UK.

It went on to be a very popular line of education volumes, selling to thousands of customers, in over 100 countries around the world. And purchased by schools, universities and professional organizations.
AD AGE MAGAZINE: Educational Publishing
Working directly with Rance Crain, the owner and Editor-in-Chief of AdAge and Crain Publishing, we crafted a series of video education products. These videos, targeting the creative departments of ad agencies, were an effective enticement for sales of other Ad Age products and services.
​
Graphlink's Work For Major Publishers
Graphlink has produced content, creative and production services for a wide range of educational publishers. This has included Van Nostrand Reinhold/Wiley, Scholastic Inc, Newlife Health & Expo, Charles River Media, Wordware Publishing. Services have included written content creation, editing, art and animation, photography, desktop publishing, and multimedia design/production.
TIMES SQUARE MILLENNIUM: A Major Publishing Project
The longtime producers of the Times Square Ball Drop asked Lance to come in and photograph the entire Millennium Event on New Year's Eve, 2000.
This once in a millennium 24-hour event is now in pre-production for a new book and cottage industry of products. These products will include a line of fine art prints, a line of gift products, and a documentary film. We have launched a separate site at: timessquaremillennium.com
Professional Author: 30 Years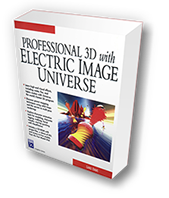 Lance began his educational writing career with Newlife Health Magazine. His writing continued as one of the founding contributors to the international graphics pub 3D WORLD MAGAZINE, then MAXIMUM PC MAGAZINE, ART BUSINESS NEWS MAGAZINE, and a founding contributor of CREATIVEBLOQ.COM with over 9 million unique readers each month.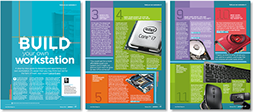 He is the author of books and DVDs for Charles River Media, Wordware Publishing, Elsevier, 3DNY and contributor to others. More can be seen at:
Teacher & Educational Consultant
Lance has been a teacher at The Association of the Graphic Arts of NY, The Mac Learning Center of NY, Parsons/New School, and educational/curriculum consultant for The Maine Media Workshops, Adobe, Apple and Autodesk.
Below, a recent seminar for THE MANHATTAN CHAMBER OF COMMERCE
Far more casual than other seminars, but an informative and well received event, Fall 2018.